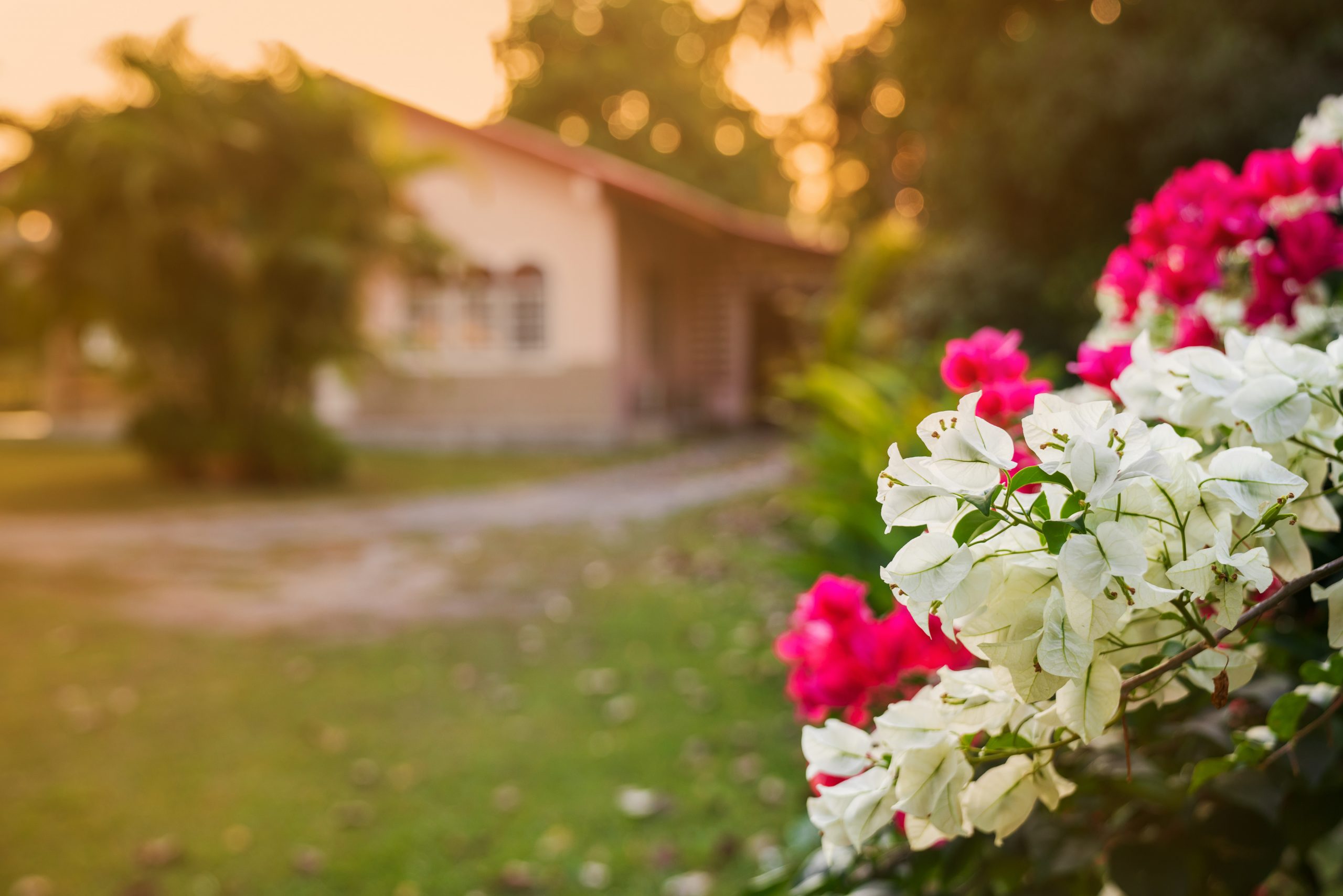 A little while ago, a housing analyst was being interviewed about the current state of the residential market and they suggested that the country is in a "housing recession." Well, needless to say, this got a lot of attention from the media and the public at large—for obvious reasons.
Any time the word "recession" is mentioned we almost subliminally cast our minds back to 2007. And when the word "recession" is combined with the word "housing," then panic starts to set in with flashbacks of headlines about burgeoning housing supply, plummeting home prices, and surging foreclosures.
As this is a topic being discussed by many across the country right now, I wanted to share with you my opinion as to whether the phrase "housing recession" is an appropriate one when describing today's market.
So, what is a recession? To answer this, I will turn to my trusted Oxford English Dictionary, and this is how they describe that word.
Definition of a Recession
Recession:
a difficult time for the economy of a country, when there is less trade and industrial activity than usual, and more people are unemployed
the movement backward of something from a previous position
Well, how do we use these definitions when it comes to the ownership housing market?
I guess that "less trade" could mean lower sales and we have certainly seen sales pull back. "Movement backward" could be how someone might describe the fact that sale prices have been pulling back in many markets across the country.
But although some may say that we really are in a housing recession given the definition of the word, is it really accurate? Are we are inextricably headed down a road that leads to the bursting of some sort of bubble as we all remember from 2007? I don't believe we are. To explain my thinking let's start out by looking at housing supply.
Inventory of Homes for Sale
Yes, listing activity is up—can't argue with that—with the number of resale homes for sale jumping by more than a third from the start of this year. But there's more to it than that. You see, we have to look a little further back to better understand what's really going on.
And to do this, let's check out the number of homes for sale during the first seven months of this year and compare those numbers to the same periods in 2018 through 2021.
Active Listings By Month
I don't know about you, but this doesn't look like a chart showing a massively oversupplied market! The number of homes for sale in July of this year was almost exactly the same as we saw last July and is still well below the levels seen in 2018, 2019, or 2020.
Sure, listings are up. But are we at levels that will cause prices to tumble? Remember that it was a massive increase in the number of homes for sale that led to the housing bubble bursting back in 2007. Listings peaked at almost 3.9 million units in 2006; but today there are 2.6 million fewer units on the market than we saw back then. Now that we've seen that supply isn't at concerning levels, let's look at demand.
Existing Home Sales
This chart doesn't look too good. On an annualized basis, sales have been pulling back since the start of the year but that's not the full story. Let's look at this in a slightly different way.
Year-to-Date Sales
The bars here show year-to-date sales through July—both adjusted and unadjusted for seasonality—and although unadjusted sales so far this year are lower than we saw during the first seven months of 2021, they are at about the same level as we saw in 2018 and are higher than in 2019 or 2020.
But when we adjust the monthly sales data for seasonality, year-to-date sales in 2022 were higher than all years shown here other than 2021.
So, although sales have fallen, it appears to me that we are heading back to a more realistic market rather than one that is hemorrhaging. Yet another indicator we need to consider when examining the market for evidence of some sort of recession are months of inventory , which shows how long it would take to sell every home for sale using the current monthly sales pace.
Months of Inventory
This graph shows that it would take three months to sell every home on the market given the sales we saw in July. That is quite a jump from the January pace but, again, perspective is everything.
Months of Inventory: Seller's Market
At three months, it is still a seller's market. It's generally accepted that the definition of a seller's market is any number below four months; a balanced market is four to six months of inventory, and a buyer's market is when the month of inventory is above six.
And a simple bit of math shows us that, for the market to shift from favoring sellers to favoring buyers, the number of homes for sale must break above two million—which we haven't seen since 2015—and monthly sales would have to drop to below 300,000. We've only seen that happen three times in history: November 2008, and again in July and August of 2010.
Yes, listings are up, and sales are down. There's no denying it. But, again, does the data justify the term recession? My answer would be no. But, if you're still not convinced, let's turn our attention to sale prices. I think that might help make things even clearer.
Median U.S. Existing Home Price
The solid line represents the median sale prices of homes over time and the dotted line shows the trend. You can clearly see that we started breaking away from the trend line in early 2021 and that's not at all surprising as it started the month after mortgage rates hit their historic all-time low.
But today's financing costs are significantly higher, and prices have started to slide. Although I certainly expect that we will see sale prices fall further, it appears to me as if they are simply moving back to the long-term trend, and not collapsing.
Mortgage Rate Forecasts
With mortgage rates doubling from their 2021 lows, downward pressure on sale price was to be expected. But will they—as some think—rise to a level that will cause home prices to plummet? To answer that, here are the forecasts of several associations. You'll see that all, bar the National Association of Realtors and Freddie Mac, see rates pulling back—albeit modestly—in 2023.
Of course, all these are annual averages and today's rates are higher with the latest Freddie Mac data showing the average 30-year fixed rate above 6%—a level we haven't seen since 2008.
However, economists including myself find it unlikely that rates will continue rising significantly from where they are today. The mortgage market is certainly in a bit of disarray right now with the yield curve inverting, but that should correct itself by early next year and that's why we generally expect rates to start pulling back from their current levels by the start of 2023.
But if rising rates are triggering memories of 2008, you wouldn't be alone. There are some expecting that the spike in rates will trigger a surge in foreclosures and that will doom the market. But as you see here, although foreclosure filings have certainly risen, they are still remarkably low compared to historic standards.
U.S. Foreclosure Filings
In the second quarter, newly delinquent mortgages represented just 1.9% of all mortgages outstanding1 and that's the lowest share the market has seen since 2006. Although I do expect the number of homes being foreclosed on will rise as we move into 2023, I just don't see it getting to the levels necessary to materially impact the market. And a big part of the reasoning behind my thinking is this:
Equity Rich Households (Q2 2022)
In the second quarter of 2022, over 48% of homeowners with a mortgage were sitting on more than 50% equity.
Simply put, for enough homeowners to be put in a negative equity situation that would lead them to enter foreclosure and materially damage the market, home prices across the country would have to fall by a percentage greater than we saw during the market crash. And I just don't see this happening.
The word "recession" has many connotations, and when it's used to describe the housing market, it can engender a significant level of panic. So, I will ask you all. Given the data I have showed you today, do you think that we are in a housing recession?
Yes, supply levels have risen. But they are still relatively low when compared to historic averages and with builders slowing construction activity to a crawl, it's unlikely that housing supply will grow much organically. Over the longer term, I believe that the supply of resale homes for sale will remain below historic averages. I say this for one simple reason: mortgage rates.
In 2020, a record number of households refinanced their homes to take advantage of the mortgage rates that had been plummeting. And in 2021, over six million home buyers got mortgages with rates averaging below 3%.
I would suggest to you that we will not see the number of homes for sale even get back to normalized levels in the mid-term, as many potential sellers will decide not to sell, because if they did, they would lose the never seen before and likely never to be seen again mortgage rate that they currently have.
Of course, there will be sellers who have to move because of factors such as job relocation, death, or divorce, but I would contend that listing activity may well be tight for a long time. And if supply remains below the level of demand, the market is further protected.
And as far as demand goes, let's not forget that the age makeup of the country suggests that we will see a lot more potential buyers as Millennials and Generation Z mature, with current numbers suggesting significant buyer demand for the next two decades.
As for sale prices, I still believe (as do almost all economists) that the median home price next year will be higher than we will see this year, but a very significant drop in the pace of sales growth is likely as we trend down to historic averages.
Of course, all real estate is local and there are markets across the country that will see prices drop in absolute terms. But even in the most highly susceptible markets, it will be a temporary phenomenon. By 2024, homeowners in these markets will see the value of their homes start to rise again.
I'm going to leave you with my quote to describe today's market today and it's that we are in a "housing reversion," NOT a housing recession.
As always, I'd love to hear your comments on my thoughts so feel free to reach out. In the meantime, stay safe out there and I'll see you all again next month.
1: New York Fed Quarterly Report on Household Debt and Credit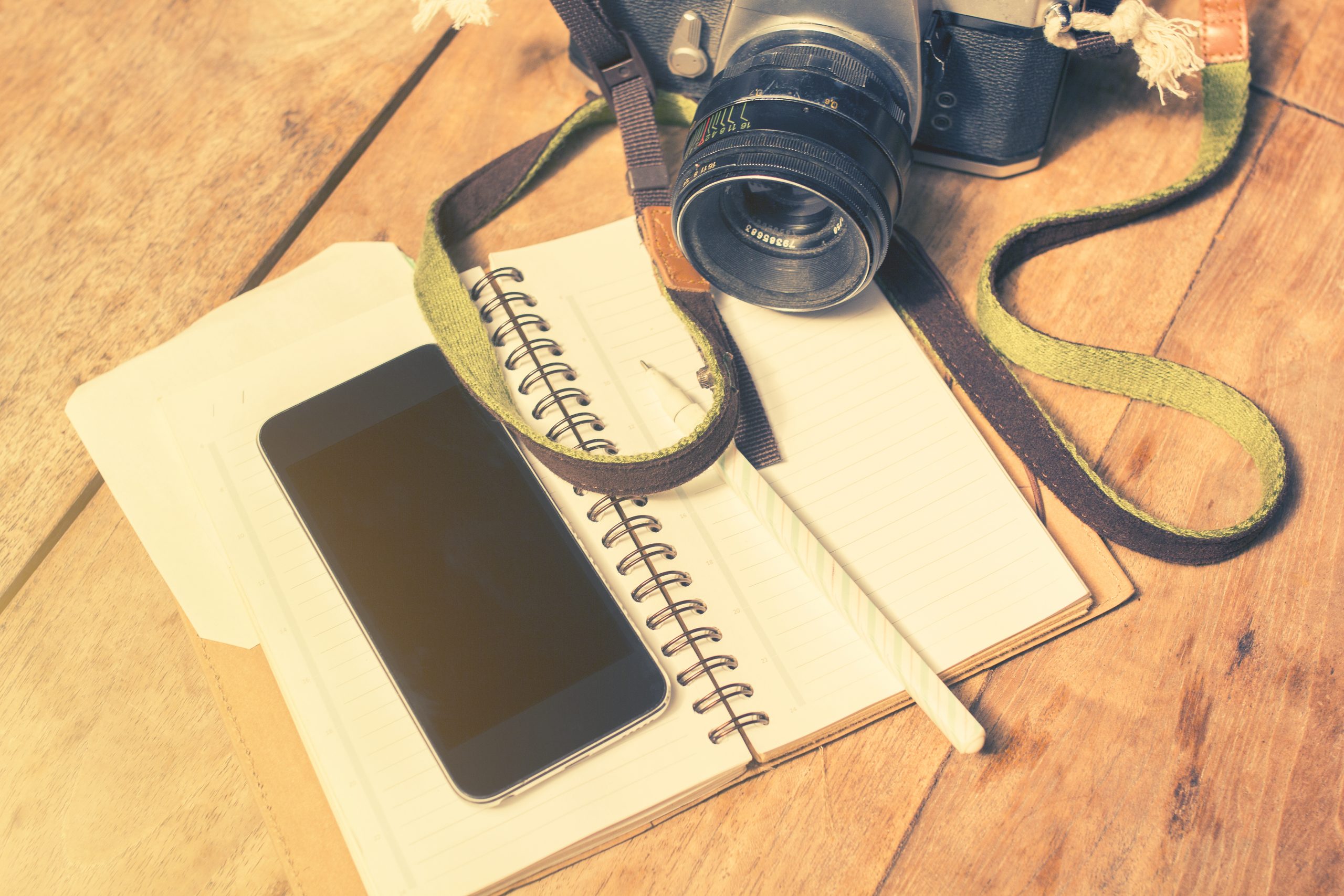 The math of a home sale is relatively straightforward. Sellers list their home at a certain price, a buyer makes an offer, and eventually the two parties reach a final, agreed-upon price. However, between these two points in the selling process, there are several other figures that go into to setting a home's value that you should be aware of. Your real estate agent will be your best resource in interpreting the different values associated with your home and what they mean as you prepare to sell.
Understanding the Value of Your Home
Listed Price (Asking Price)
Also known as an asking price, the listing price of a home is the price at which a seller lists their property when it goes on the market. The listing price is a gross price, meaning the costs associated with selling the home are not included. A real estate agent's Comparative Market Analysis (CMA) will accurately set your home's listing price, accounting for the various factors that influence home prices including location, condition, seasonality, local market conditions, and more.
The listing price is a starting point for negotiations with buyers. You may receive an offer that matches your asking price, but it's common for buyers to make offers at other price points. You can either accept, reject, or make a counteroffer in response until you and the buyer reach an agreement.
Whether you're selling in a buyer's market or a seller's market may determine you and your agent's approach to the listing price of your home. There may be certain pricing tactics you can employ to either drive buyer attention or increase competition, but if your home's listing price strays too far from its market value (see below), it could stay on the market for longer than you expected.
Market Value
As a seller, you're interested in what buyers are willing to pay for your home. By taking into account a home's condition, size, curb appeal, and features, as well as local market conditions and what comparable homes are selling for, a home's market value reflects the price buyers will pay for a property.
Appraised Value
A home's appraised value is determined by a professional appraiser to ensure that the lender is loaning the correct amount of money for the home. Appraisers assess the home's layout and features, square footage, gross living area (GLA), overall condition inside and out, home updates and remodels, and more. If the appraised value comes in too low or too high, the buyer and seller must renegotiate for the deal to go through. In competitive markets, buyers may include an appraisal gap guarantee in their offer, which states that the buyer will cover the difference between the price of the home and the appraised value.
Sale Price (Purchase Price)
Also known as the purchase price, your home's sale price is what it ultimately ends up selling for. Once you and the buyer have reached an agreement on the terms of the transaction, the buyer will have the home inspected and final negotiations may occur based on the findings of the inspection. Familiarize yourself with the Common Real Estate Contingencies buyers may include in their offer and what they mean when selling your home.
Net Proceeds
So, how much do you actually make on the sale of your home? After subtracting the total costs of selling from your home's sale price, you'll arrive at your net proceeds. This is the amount you walk away with from the transaction.
Assessed Value
Your agent's CMA is a reliable method of determining your home's value for its eventual sale, but its assessed value is used for taxation purposes. Employed by local municipal or county entities, an assessor will conduct a review of your property to determine its assessed value. The assessor's findings are passed to local tax officials, who use that number to calculate the home's property taxes.

The following analysis of select counties of the Western Washington real estate market is provided by Windermere Real Estate Chief Economist Matthew Gardner. We hope that this information may assist you with making better-informed real estate decisions. For further information about the housing market in your area, please don't hesitate to contact me.
Regional Economic Overview
The most recent employment data (from May) showed that all but 2,800 of the jobs lost during the pandemic have been recovered. More than eight of the counties contained in this report show employment levels higher than they were before COVID-19 hit. The regional unemployment rate fell to 4.5% from 5.2% in March, with total unemployment back to pre-pandemic levels. For the time being, the local economy appears to be in pretty good shape. Though some are suggesting we are about to enter a recession, I am not seeing it in the numbers given rising employment and solid income growth.
Western Washington Home Sales
❱ In the second quarter of 2022, 23,005 homes sold, representing a drop of 11% from the same period a year ago, but up by a significant 52% from the first quarter of this year.
❱ Sales rose in Grays Harbor County compared to a year ago but fell across the balance of the region. The spring market, however, was very robust, likely due to growing inventory levels and buyers trying to get ahead of rising mortgage rates.
❱ Second quarter growth in listing activity was palpable: 175% more homes were listed than during the first quarter and 61.98% more than a year ago.
❱ Pending sales outpaced listings by a factor of 3:1. This is down from the prior year but only because of the additional supply that came to market.
Western Washington Home Prices
❱ Even in the face of rising mortgage rates, home prices continue to rise at a well-above-average pace, with average prices up 13.3% year over year to $830,941.
❱ I have been watching list prices as they are a leading indicator of the health of the housing market. Thus far, despite rising mortgage rates and inventory levels, sellers remain confident. This is reflected in rising median list prices in all but three counties compared to the previous quarter. They were lower in San Juan, Island, and Jefferson counties.
❱ Prices rose by double digits in all but four counties. Snohomish, Grays Harbor, Mason, and Thurston counties saw significant growth.
❱ List prices and supply are both trending higher, but this has yet to slow price growth significantly. I believe we will see the pace of appreciation start to slow, but not yet.
Mortgage Rates
Although mortgage rates did drop in June, the quarterly trend was still moving higher. Inflation—the bane of bonds and, therefore, mortgage rates—has yet to slow, which is putting upward pressure on financing costs.
That said, there are some signs that inflation is starting to soften and if this starts to show in upcoming Consumer Price Index numbers then rates will likely find a ceiling. I am hopeful this will be the case at some point in the third quarter, which is reflected in my forecast.
Western Washington Days on Market
❱ It took an average of 16 days for a home to go pending in the second quarter of the year. This was 2 fewer days than in the same quarter of 2021, and 9 fewer days than in the first quarter.
❱ Snohomish, King, and Pierce counties were, again, the tightest markets in Western Washington, with homes taking an average of between 8 and 10 days to sell. Compared to a year ago, average market time dropped the most in San Juan County, where it took 26 fewer days for a seller to find a buyer.
❱ All but six counties saw average time on market drop from the same period a year ago. The markets where it took longer to sell a home saw the length of time increase only marginally.
❱ Compared to the first quarter of this year, average market time fell across the board. Demand remains very strong.
Conclusions
This speedometer reflects the state of the region's real estate market using housing inventory, price gains, home sales, interest rates, and larger economic factors.
The economy remains buoyant, which is an important factor when it comes to the regional housing market, particularly as it affects buyers. Even though the number of homes that came to market has jumped significantly, which should favor those looking for a new home, demand is still robust, and the market remains competitive.
Much to the disappointment of buyers, rising listing prices suggest that sellers are clearly still confident even as financing costs continue to increase. While the pace of price growth is slowing, sellers are still generally in control. As such, I have moved the needle a little more in the direction of sellers. Until we see list-price growth and home sales slow significantly, we will not reach a balanced market.
Please let me know if you have questions about this. I would love to connect.
Tina Soerensen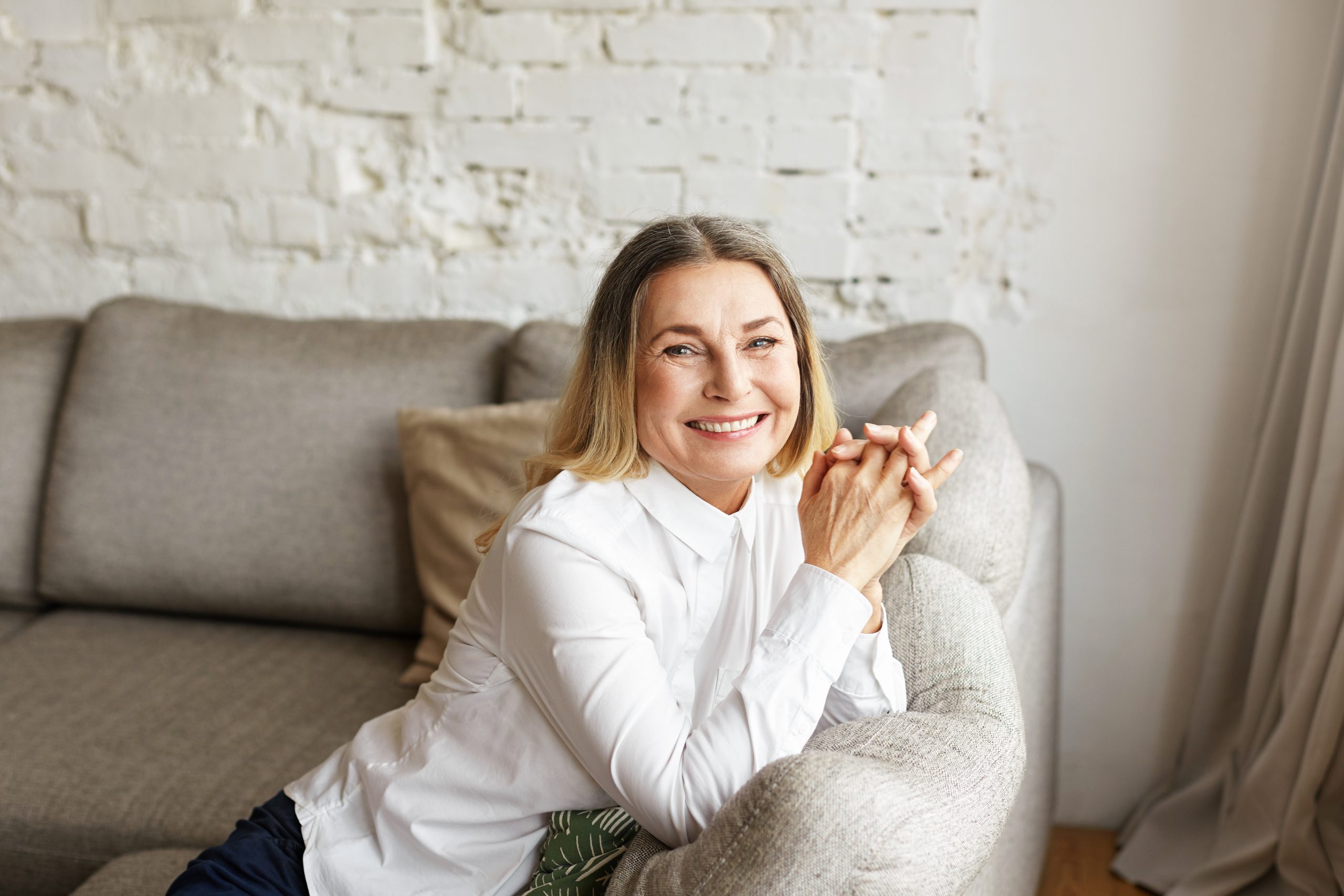 When you sell your home, you stand to receive an influx of cash. Though there are several costs associated with a home sale, you can likely still bank on the fact that you'll be depositing a lump sum in the near future. But before you start planning how you'll use the money or start looking for a new home, you'll want to understand whether you fall under the criteria of the capital gains tax. If so, the profit from your home sale could end up being smaller than you expected.
What is a capital gains tax?
A capital gains tax is a fee on the profits gained from the sale of an asset. This tax appears in transactions involving various assets—bonds, stocks, boats, cars, and real estate. In real estate, it's common for homes to appreciate, often leading to a situation where the seller sells the property for more than they originally purchased it. The capital gains tax on the sale of a home is assessed on the difference between those two prices.
Avoiding Capital Gains Tax on a Home Sale
The 2-in-5 rule: If you have owned the home and it has been your primary residence for two of the five years leading up to the sale, you can exclude up to $250,000 of gains if you're single, or $500,000 if you're married and file a joint return. If the profit exceeds these amounts, then the excess is reported as a capital gain. The two years of living in the home don't have to be consecutive, nor do they need to be the final two years leading up to the sale.
Two-year window: You can claim the $250k or $500k exclusion as long as you haven't already claimed it on the sale of another home in the past two years.
Cost of repairs/improvements: In the context of the capital gains tax, the "cost basis" of your home includes the purchase price, certain legal fees, improvement costs, and more. Including the expenses incurred making repairs and improvements to the home will increase the home's cost basis, thereby reducing the capital gains.
Paying Capital Gains Tax on a Home Sale
Sometimes, avoiding the capital gains tax may not be possible. If these criteria fit your situation, the gains from the sale of your home may be fully taxable:
The home you sold is not your primary residence
You owned the home or lived in it for less than two years in the five years leading up to the sale
You purchased the property through an investment exchange (known as a 1031 exchange)
You are subject to expatriate taxes
You sold another home within the previous two years and used the capital gains exclusion on that sale
Capital Gains Tax Rates
Capital gains tax rates break down into two basic categories: short- and long-term. Short-term capital gains tax rates apply if you owned the home for less than a year. The rate is usually the same as your ordinary income. For example; if you purchase a home, home values in your area go through the roof within the first few months, and you decide to sell right away to take advantage of the competitive market, you'll be required to pay capital gains tax on the sale. Long-term capital gains tax rates apply if you own the home for longer than a year, and are taxed at 0%, 15%, and 20% thresholds.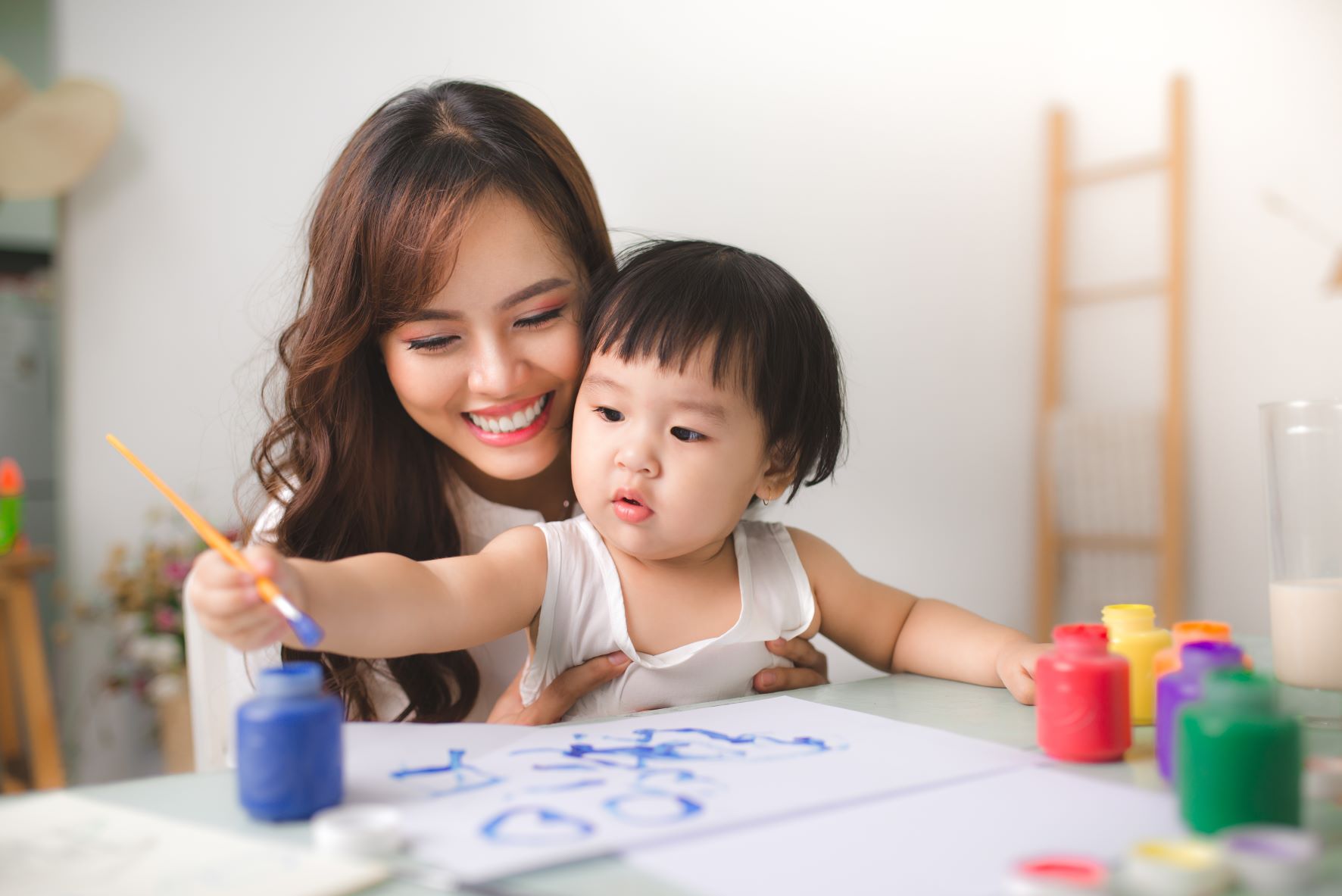 Written by Real Estate's Chief Economist Matthew Gardner.
Over the past few months, analysts like myself have been starting to get our hands on early numbers from the Census Bureau and, although we won't get the bulk of the data for another several months, I thought it would be interesting to take a quick look at some of the information that the government has put out specifically as it relates to patterns.
This is a relevant topic given the pandemic, with many people wondering if we saw a mass shift in where we choose to live because of COVID-19. This belief that we packed up and moved because of the pandemic is, at face value, quite credible, especially given that home sales in 2021 were at levels we haven't seen since 2006. But the reality, at least from the data we have received so far, actually tells a different story.
Moving Patterns for U.S. Homeowners and Renters in 2021
We Move More Infrequently
This first chart looks at people and not households and it shows that, contrary to popular belief,  we're actually moving less frequently now then we have done in decades, with the share of people not moving in a single year rising from just about 84% to over 91½%. Of course, we are having fewer children now than we did, but not to the degree that would change the trend.
Unsurprisingly, Renters Move More Often than Owners
And when we break this down between homeowners and renters there is quite the discrepancy between the two groups. Although the number of renters not moving has risen from 67½ percent up to 84% since 2000, the number of homeowners staying put has moved from almost 91% all the way up to 95% last year.
So, the data thus far is not suggesting that we saw any form of mass exodus following the pandemic, in fact we haven't been moving as much for the past 2-decades, but people did move since COVID-19 hit and the reasons they did were fascinating. The following charts are broken up into four categories of movers: those who moved for family reasons; those who moved for employment related reasons; those that moved for housing related reasons; and finally, those that moved for other reasons.
Reasons to Move (1)
So, starting with family-related reasons, it was not surprising to see the major reason for both owners and renters to move was to establish a new household, nor was it surprising to see a greater share of renters headed out on their own than homeowners. Finally, the share of those moving because of a change in marital status was essentially the same between renters and homeowners. And when we look at employment related reasons for people moving last year, a greater share of renters moved because of a new job than homeowners, and more renters moved to be closer to their workplaces than did homeowners. Again, not really surprising, given that a large share of renters work in service-based industries and therefore proximity to their workplaces is important. You will also see that a greater share of homeowners than renters moved because they lost their jobs and, finally—and not at all surprisingly—far more homeowners moved because they chose to retire than renters.
Reasons to Move (2)
And when we look at housing related reasons that people moved, a large share of owners and renters moved from their current home or apartment and into a new, bigger, better house or apartment. A statistically significant share looked to move into a better neighborhood, and I do wonder whether owners were doing this because of the ability to work from home and possibly move to a better location further away from their workplaces. And even though renters tend to stay closer to their workplaces, I wonder whether these renters weren't in white-collar industries and that the ability to work from home has led them to move into an area that they perceive to be better suited to them.
And finally, a significant share of renters moved because of the fact that rents have been skyrocketing over the past 18-months or so. This clearly impacted some homeowners, too. And finally, under the "other" category, more renters than owners moved because they were either entering or exiting a relationship with a domestic partner, and more renters left to either go to college or because they had completed their degrees.
Health-related reasons for moving had a significant impact on homeowners over renters, and I found it particularly interesting to see a lot of owners saying that "climate" was a reason for their move. Of course, I can only hypothesize as to whether people are simply looking to move to warmer climates or whether climate change is starting to have an increasingly large influence on where we choose to live. My gut tells me that climate change is becoming a far more important consideration for homeowners, although we can't deny that a lot of people, specifically on the East Coast, moved South during the pandemic.
These next few charts break down movers not just by whether they our owners or renters but also by ethnicity.
2021 Mobility by Ethnicity & Tenure: Owners vs Renters Movers and Non-Movers
Here you can see that homeowners across these three ethnicities were pretty much uniform in their desire to stay in their existing home with only 4 to 5% moving. And renters who, as we have already seen, did move more frequently last year than homeowners, were also in a very tight range at between 83 and 85%.
2021 Mobility by Ethnicity & Tenure: Owners vs Renters Movers and Non-Movers (2)
And the same can be said about Hispanic owners and mixed race families, with about 95% not moving last year. Now this is modestly lower than White, Black, or Asian households, but the difference is very marginal. As for renters, between 83 and almost 88% of them within these three ethnicities moved last year, but you will see a bigger share of Hispanic renters stayed put as opposed to all the other ethnicities shown here.
2021 Mobility by Ethnicity & Tenure: Moves In & Out of State
Looking closer now at those who did move, even though fewer Asian households moved when compared to all other ethnicities, far more left the state than stayed, and the same was true for Asian renters with over a quarter moving out of state.
2021 Mobility by Ethnicity & Tenure: Moves In & Out of State (2)
Again, a greater share of the Hispanic homeowners who did move last year stayed in the state where their old house was, and the share of mixed households was roughly at the average for all ethnicities. And the share of Hispanic and mixed-race renters who stayed in State was also about average.
What I see from the data is that the huge shift that many expected during COVID has not been affirmed—at least not by the numbers we have looked at. That said, we are sure to see numerous revisions because of the issues that COVID 19 has posed on Census takers, so we may get a different story as more data is released and revisions posted. What I found to be most interesting in the numbers we have looked at was the massive increase in renters moving in with their "significant others." But I am not surprised, given that there are around 48½ million people aged between 20 and 30, and this is their time!
And I was also interested in the share of the population who moved due to climate. I will be doing some more digging around in the darkest recesses of the Census Bureau website to see if I can find out more about this. Although I can't confirm it, my gut tells me that climate—and specifically climate change—will be a factor of growing importance when people are thinking about where they want to live.
And there you have it. As always, if you have any questions or comments about this particular topic, please do reach out to me but, in the meantime, stay safe out there and I look forward to visiting with you all again next month.
Bye now.

The following analysis of select counties of the Western Washington real estate market is provided by Windermere Real Estate Chief Economist Matthew Gardner. We hope that this information may assist you with making better-informed real estate decisions. For further information about the housing market in your area, please don't hesitate to contact your Windermere Real Estate agent.
Regional Economic Overview
The post-COVID job recovery continues. Though data showed the number of jobs dropped in January, February saw gains that almost offset the jobs lost the prior month. As of February (March data is not yet available), the region had recovered all but 47,000 of the more than 300,000 jobs lost due to the pandemic. Of note is that employment levels in Grays Harbor, Thurston, San Juan, and Clallam counties are now above their pre-pandemic levels. In February, the regional unemployment rate rose to 4.1% from 3.7% in December. Although this may be disconcerting, an improving economy has led more unemployed persons to start looking for a job, which has pushed the jobless rate higher. I expect the regional economy to continue expanding as we move into the spring and summer, with a full job recovery not far away.
Western Washington Home Sales
❱ In the first quarter of 2022, 15,134 homes sold, representing a drop of 5.8% from the same period a year ago, and down 31.7% from the fourth quarter.
❱ Yet again, supply-side constraints limited sales. Every county except Snohomish showed lower inventory levels than a year ago.
❱ Sales grew in five counties across the region but were lower across the balance of the counties contained in this report. Compared to the fourth quarter, sales were lower across all market areas.
❱ The ratio of pending sales (demand) to active listings (supply) showed pending sales outpacing listings by a factor of 6.7. Clearly, the significant jump in mortgage rates in the first quarter has not yet impacted demand. Rather it appears to have stimulated buyers partly due to FOMO (Fear of Missing Out)!
Western Washington Home Prices
❱ Although financing costs have jumped, this has yet to prove to be an obstacle to buyers, as prices rose 16.4% year-over-year to an average of $738,152. Naturally, there is a lag between rates rising and any impact on market prices. It will be interesting to see what, if any, effect this has in the next quarter's report.
❱ Compared to the same period a year ago, price growth was again strongest in San Juan County, but all markets saw prices rising more than 10% from a year ago.
❱ Relative to the final quarter of 2021, all but Kitsap (-2.7%), Mason (-1.5%), Skagit (-1.8%), Jefferson (-6.3%), and Clallam (-0.1%) counties saw home prices rise.
❱ The market remains supply starved. While increases in "new" listings suggest that more choice is coming to market, it remains insufficient to meet demand.
Mortgage Rates
Average rates for a 30-year conforming mortgage were 3.11% at the end of 2021, but since then have jumped over 1.5%—the largest increase since 1987. The surge in rates is because the market is anticipating a seven- to eight-point increase from the Federal Reserve later this year.
Because the mortgage market has priced this into the rates they are offering today, my forecast suggests that we are getting close to a ceiling in rates, and it is my belief that they will rise modestly in the second quarter before stabilizing for the balance of the year.
Western Washington Days on Market
❱ It took an average of 25 days for a home to go pending in the first quarter of 2022. This was 4 fewer days than in the same quarter of 2020, but 2 days more than in the fourth quarter of 2021.
❱ Snohomish, King, and Pierce counties were the tightest markets in Western Washington, with homes taking an average of 11 to 15 days to sell. The greatest drop in market time compared to a year ago was in San Juan County, where it took 23 fewer days for homes to sell.
❱ All but five counties saw average time on market drop from the same period a year ago, but the markets where it took longer to sell a home saw the length of time increase only marginally.
❱ Quarter over quarter, market time dropped in Snohomish, King, and Pierce counties. Jefferson and Clallam counties also saw modest improvement. In the balance of the region the length of time a home was on the market rose, but seasonality undoubtedly played a part.
Conclusions
This speedometer reflects the state of the region's real estate market using housing inventory, price gains, home sales, interest rates, and larger economic factors.
The numbers have yet to indicate that demand is waning amid rising interest rates, but this is sure to become a greater factor as we move into the spring. A leading indicator I pay attention to is changes to list prices and, in most counties, these continue to increase. This suggests that sellers remain confident they will be able to find a buyer even in the face of higher borrowing costs. If this pace of increase starts to soften, it may be an indication of an inflection point, but it does not appear to be that way yet.
Given all the factors discussed above, I have decided to leave the needle in the same position as the last quarter. The market still heavily favors sellers, but if rates rise much further, headwind will likely increase.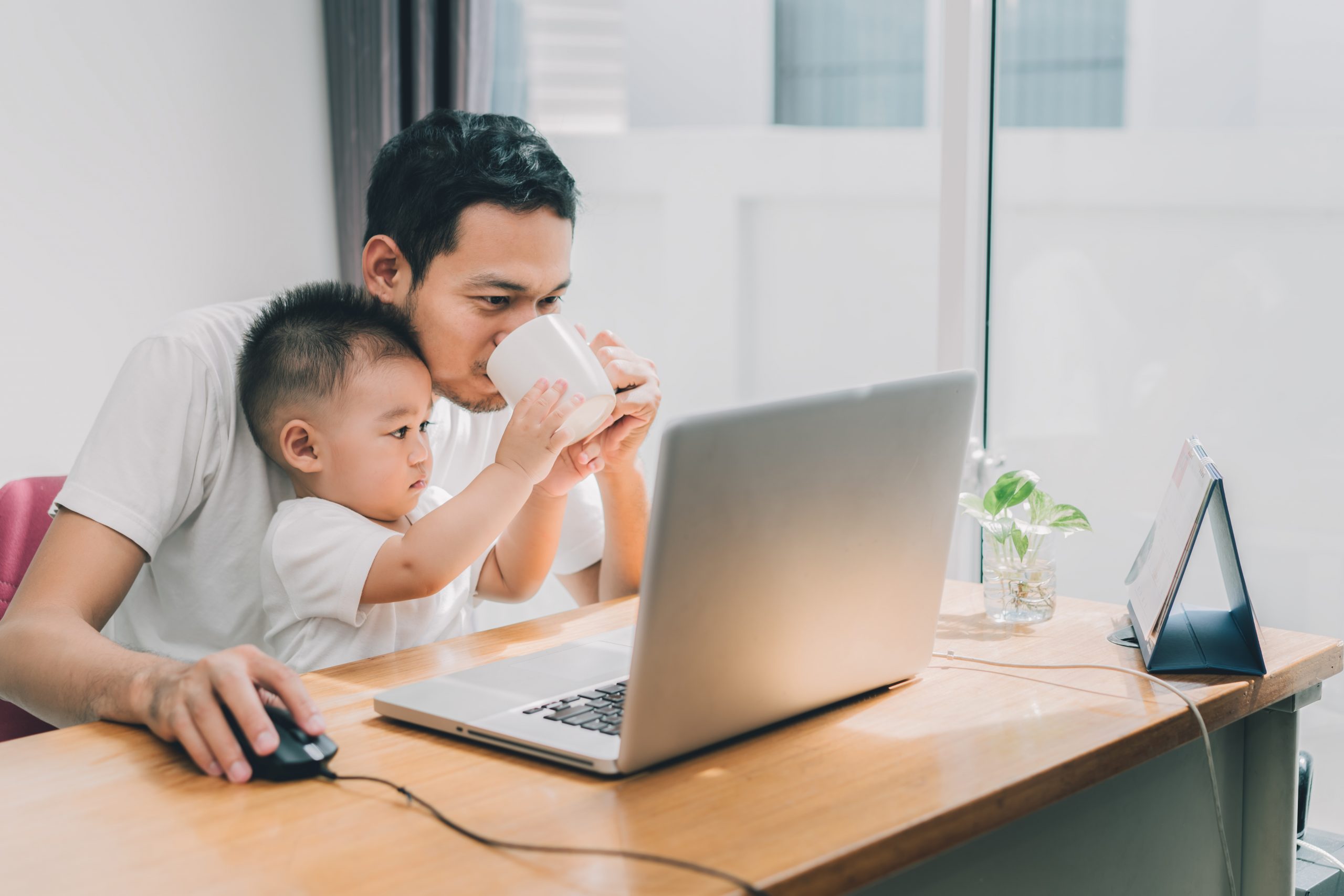 Deciding whether to rent or buy can be a difficult decision, but with the right analysis, you can determine which is best for you. Knowing whether it's the right time to rent or buy depends on your buying power, what you're looking for in a home, your local market conditions, your plans for you and your household, and the responsibilities you're prepared to take on at your residence.
Renting vs. Buying: Which is Better for You?
Renting gives you greater flexibility to relocate, fewer home maintenance responsibilities, and can often be more the more affordable option, depending on where you live. The extra costs associated with owning a home—interest payments, taxes, repairs—may be too much for some renters to handle. Becoming a home buyer has its respective advantages. You'll have stable monthly payments and greater freedom to customize your living space. Advocates of buying will contend that purchasing a home is an investment in equity, which can increase in value every year you live in the home, whereas if you rent a property, you're essentially paying for someone else's mortgage.
Ultimately, the right decision depends on your situation. If you don't plan to be living in the same place for at least five years, renting might be more logical, as it allows you more flexibility when it comes time to move again. If you're looking to settle down for the better part of a decade or longer and can afford to buy a home, becoming a homeowner may be the better option. Here are a few additional considerations to guide your renting-versus-buying decision making process.
What are the local real estate market conditions?
Investigate the local sales and rental markets. Industry groups put out reports every quarter stating the average national sales price for a home and the average monthly payment for a rental. These reports are typically based on an average of all the cities in the U.S. But what really matters is what the numbers show when you dig into them on a local level. When looking at these reports, you'll see there are some cities that fall below that average, while others rise above it. When comparing housing costs, be sure to base your evaluation on what's happening in your city and neighborhood, not the nationwide averages.
For a quarterly breakdown of local market conditions, explore our Market Updates page. With data analyzed by our Chief Economist Matthew Gardner, each report breaks down the latest figures in home sales, home prices, and days on market for regions throughout Windermere's footprint. Gardner also provides his estimation of where each market sits on the buyer's-market-to-seller's-market spectrum.
What can you afford?
Making the jump from renter to homeowner is often a question of affordability. Your mortgage rate will depend on your financial strength, your credit score, and other factors, so make sure to talk to a loan officer before you start looking for a home. Getting pre-approved for a mortgage will identify what you're able to afford and helps strengthen your offer when the time comes.
To get an idea of what you can afford, use our free Home Monthly Payment Calculator by clicking the button below. With current rates based on national averages and customizable mortgage terms, you can experiment with different values to get an estimate of your monthly payment for any listing price. By using the Home Monthly Payment Calculator, you can make a well-informed estimation of whether it's the right time to buy.
Will you need to make repairs to your new home?
Buying a fixer-upper may seem like a great way to get a deal on a house, but if the money you spend on the repairs is too great, your profit could be diminished when it comes time to sell. The same is true for remodeling and improvement projects. There are various renovation financing loans available to you that can help with the costs of home repairs, though extra consultations, inspections, and appraisals are often required in the process of securing these loans. Ultimately, if you can only afford a home that demands major improvements, and you don't have the skills to do much of the work yourself, you may be better off renting.
Can you rent part of the house you're buying?
If you buy a house with rental-capable space (extra bedroom, mother-in-law unit, etc.), you could use the rental income to pay off your mortgage faster and contribute more to your savings. But, of course, you need to be willing to share your home with a tenant and take on the responsibilities of being a landlord or working with a professional property manager to help you with those duties. Renting out a space in your home will also require you to purchase landlord insurance on top of your existing homeowners insurance policy.
Making Your Decision to Rent or Buy
At the end of the day, the decision is up to you. Based on the conditions laid out above, it simply may not be the right time for you to buy. Fortunately, when it comes to being a homeowner, it's not now or never. A real estate agent will be your ultimate resource in gauging whether it's the right time to buy and guiding you through the process toward homeownership. To get started, connect with a local Windermere agent today.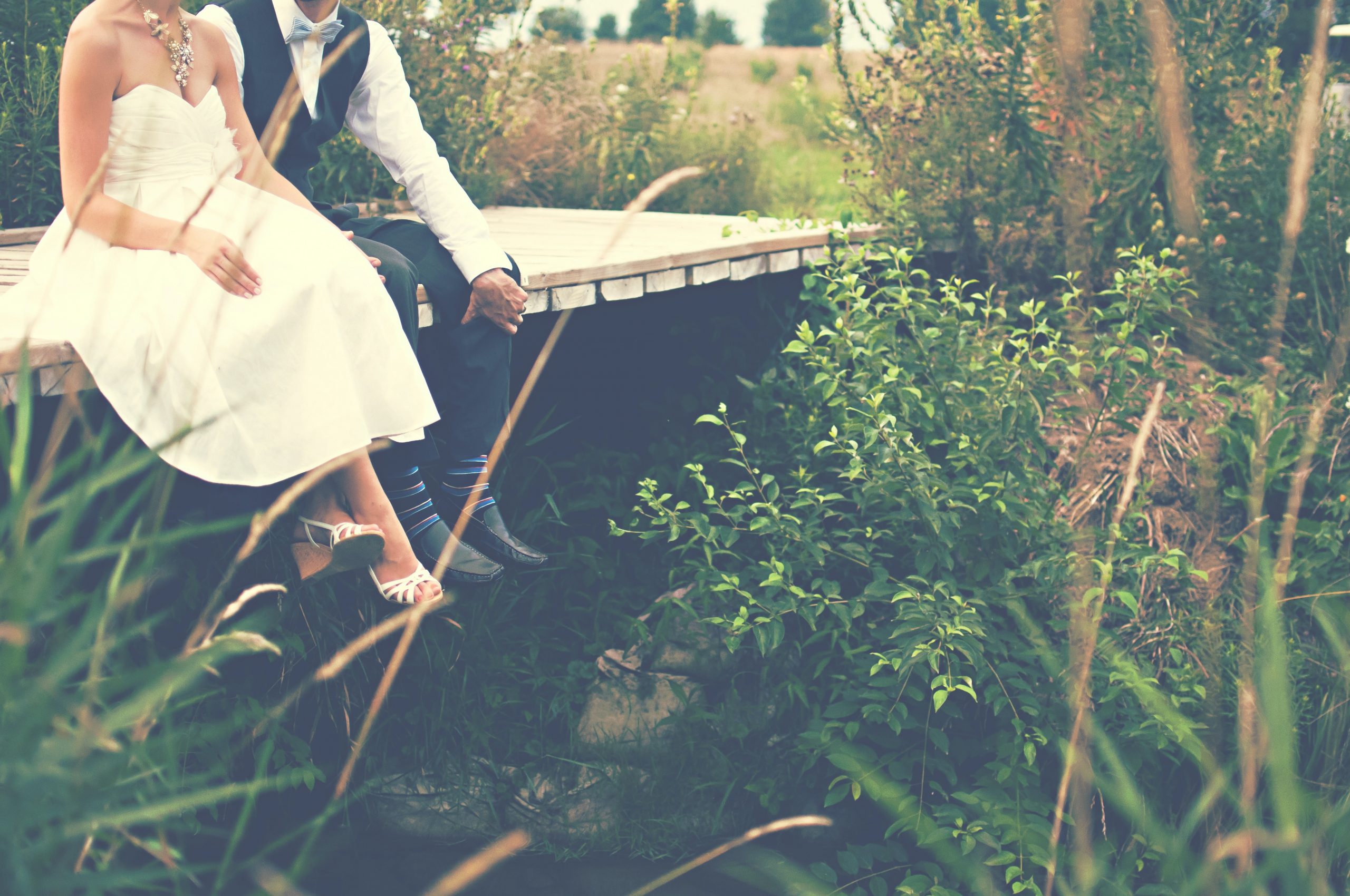 With so much in flux during the period between selling a home and buying a new one, short-term financing can provide some calm among the storm. With the fate of two properties up in the air, those who are selling a home will often look to secure a bridge loan to bridge the gap between the sale of their existing home and the purchase of a new one. So, is a bridge loan right for you? The following information is meant to help you decide whether it is a fitting solution.
What is a bridge loan?
Bridge loans have shorter terms—generally up to one year—than mortgages and often come with higher interest rates. Bridge loans allow buyers to borrow a portion of the equity in real estate they already own (usually their current primary residence) to use as a down payment on the purchase of a new residence. Borrowers will commonly package the two loans together, in which they borrow the difference between the amount they owe on their current home and a percentage of the home's value (often 75% or 80%). Just like a home equity loan, a home equity line of credit (HELOC), or a mortgage, bridge loans are secured by your current home as collateral.
Bridge Loans: Pros
Once your home sells, you can use the proceeds to pay off the bridge loan, leaving you with only the mortgage for your new home.
Bridge loans can get you cash quickly to expedite the transition from one house to another.
With a bridge loan, you can expect a shorter application and loan-approval process than a typical mortgage.
A bridge loan offers you the opportunity to buy a new house before your current one sells. As a buyer, this allows you to make a contingency-free offer on a new house, meaning you can still make the purchase without having to sell your current home first. This can be a useful resource in a seller's market, where sellers may view an offer without contingencies as favorable amongst the competition.
Bridge Loans: Cons
If your home doesn't sell in the allotted term, you'll be left with making payments on your current home's mortgage, your new home's mortgage, and the bridge loan.
Bridge loans usually come with higher interest rates than a typical mortgage and come with their own set of costs, including interest, as well as legal and administrative fees.
Having a low debt-to-income ratio, a solid credit score, and a considerable amount of equity in your current home are all required to secure a bridge loan, so qualifying may be out of reach for some homeowners.
Alternatives to Bridge Loans
Home equity loans, home equity lines of credit (HELOCs), and personal loans are all viable alternatives to bridge loans that can still create a pathway to purchasing your new home. Be sure to compare the costs associated with each line of financing before making your decision.
For more information on how to handle the transitory period between selling your current home and buying a new one, connect with a local Windermere Real Estate agent today: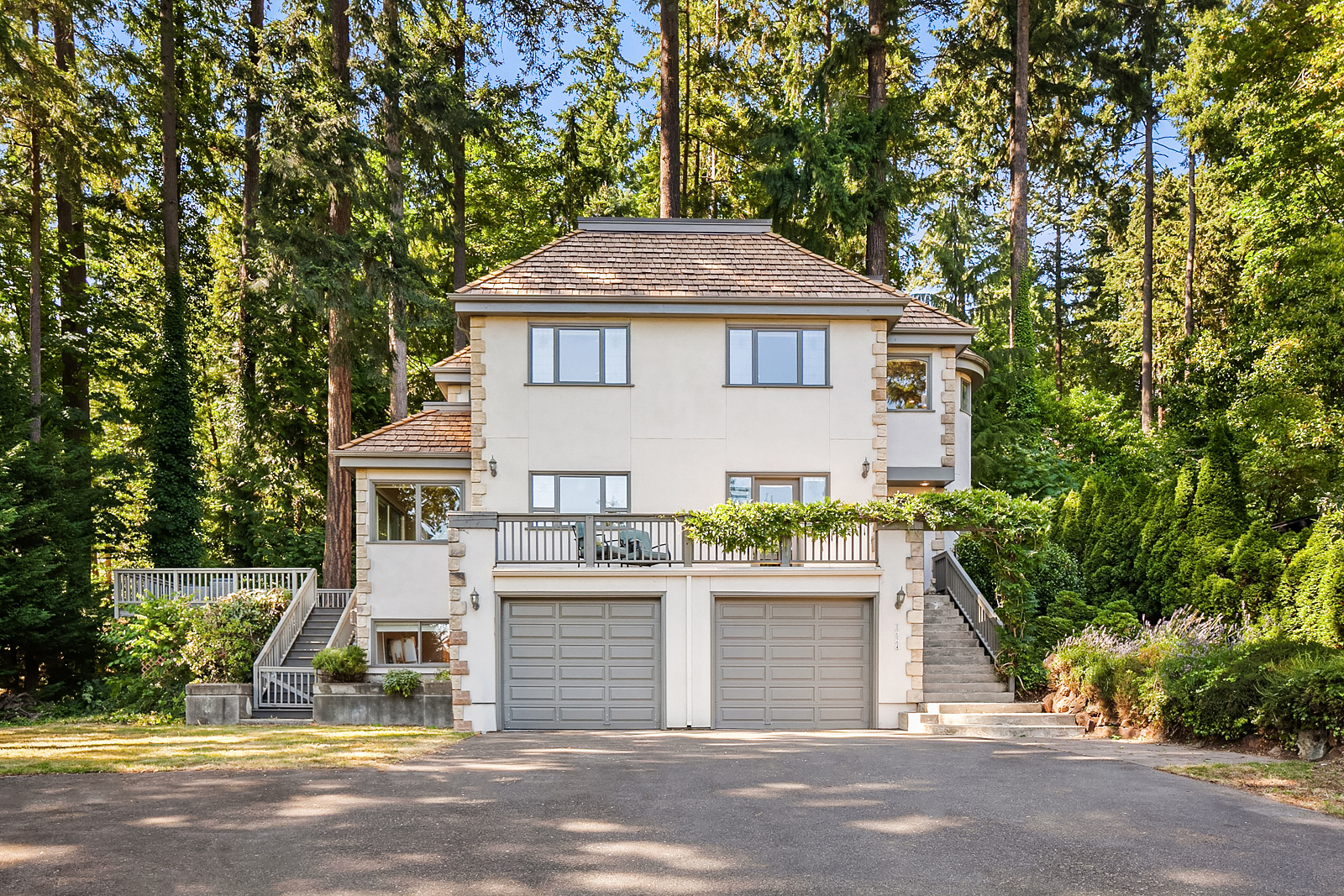 Over the past several weeks I've gotten a lot of messages from you wanting me to discuss the spike in mortgage rates that followed comments by the Federal Reserve, but also asking me if there will be any impacts to the housing market following Russia's invasion of the Ukraine. This is clearly a hot topic right now, so today we are going to take a look at how these events have impacted mortgage rates, but also look at how this may have changed my mortgage rate outlook for 2022. So, let's get to it.
Weekly Mortgage Rates
Here is a chart that shows how rates have moved over the past two years or so using Freddie Mac's average weekly rate for a conforming 30-year mortgage. You'll see that rates were falling in early 2020, but when COVID-19 was announced as a pandemic they spiked, but almost immediately the Fed announced their support for the economy by implementing a broad array of actions to keep credit flowing and limit the economic damage that the pandemic would likely create. And part of that support included large purchases of U.S. government and mortgage-backed securities. With the Fed as a major buyer of mortgage securities, rates dropped ending 2020 at a level never seen in the more than 50 years that the 30-year mortgage has been with us.
In early 2021, rates started to rise again as the country became more confident that the pandemic was coming under control, but all that changed with the rise the Delta variant of COVID-19 which pushed rates lower through mid-summer. As we again started to believe that COVID was under control and a booster shot became available, you'll see rates resumed their upward trend in August.
What has everyone worried today is this spike that really took off at the end of last year. A jump of almost a full percentage point in just eight short weeks understandably has a lot of agents, buyers, and sellers, concerned about what impacts this might have on what has been a remarkably buoyant housing market. Now, rates rising so quickly was unusual, but not unprecedented. If you really wanted to be scared, I'd regale you with stories from 1980 when mortgage rates jumped by over 3.5% in less than eight weeks.
Anyway, before we really dig into this topic, some of you may be thinking to yourselves that my numbers have to be wrong because they differ from the rates you have been looking at. This is due to the fact that the Freddie Mac survey methodology is different from other rate surveys but, even though their rates may not match the ones you've been seeing from other data providers, the trend is still consistent.
So, let's chat for a bit about what caused the spike in rates. You know, it's always good to have a villain in any story and the primary but certainly not sole culprit responsible for the jump in rates is—you guessed it—the Federal Reserve.
As I mentioned earlier, the Fed was the biggest buyer of pools of home loans (otherwise known as mortgage-backed securities) as we moved through the pandemic, but last December they announced an end to what had been an era of easy money by winding down these purchases in order to lay the groundwork for shrinking their 2.7 trillion—yes I said "trillion"—dollar stockpile of MBS paper they had built up. This decision to move from "quantitative easing" to "quantitative tightening" so rapidly had an almost immediate impact on mortgage rates simply because the market was going to lose its biggest buyer of mortgage bonds.
Immediately on the heels of their announcement, bond sellers raised the interest rate on their bond offerings to try and find buyers other than the Fed, so lenders raised the rates on mortgages housed within these bond offerings. Finally, mortgage brokers moved quickly to raise the rates that they were quoting to the public. The result of all this was that rates leapt. Although we know that the primary party responsible for rates rising was the Fed, there were other players too, and here I am talking about inflation—and as you are no doubt aware—it too started to spike at the beginning of this year and now stands at a level not seen since 1982. And if you're wondering why inflation is important. Well, high inflation is a disincentive to bond buyers because if the rate of return, or interest on mortgage bonds, is lower than inflation, investors lose interest pretty quickly.
So, we can blame the Fed, we can blame inflation, but what about Russia? Well, their invasion of the Ukraine on February 24 has certainly influenced mortgage rates, but maybe not in the way you might expect. In general, when there's any sort of global or national geopolitical event, investors tend to gravitate to safety, and this invariably means a shift out of equities and into bonds.
So you would be correct is thinking that at face value Russia was actually responsible for the tiny drop in rates we saw following the invasion, and also the more significant drop we saw last week when the market saw the biggest two-day drop in rates in over a decade. But before you start to think that rates are headed back to where they were a year ago, I've got some bad news for you. That is almost guaranteed not to happen.
Given what we know today, the terrible conflict in Eastern Europe is highly unlikely to push rates back down to where they were at the start of this year, but they will—at least for now—act as a headwind to rates continuing to head higher at the pace we have seen over recent weeks. That will continue until the conflict is hopefully peaceably concluded. And although the Ukraine situation is unlikely to have any significant impact up or down on mortgage rates, there are some indirect impacts which could negatively hit the housing market. Now I'm talking about oil.
Russia is the third largest energy producer in the world and an already tight global oil supply could get even tighter following newly announced financial sanctions on Russia. A barrel of oil has jumped by almost $20 to $109 a barrel since the start of the occupation and, if the occupation is sustained, and Russia is faced with even greater sanctions, I wouldn't be surprised to see the price of gas rise by between 20 and 40 cents a gallon. And it's this, in concert with already high inflation, which will directly hit consumers wallets and this itself could certainly impact mortgage borrowing. So we can blame the Fed, we can blame inflation and we can blame Russia for the jump in rates, but are the rates you are seeing today really something to lose sleep over? I actually don't think so. At least not yet.
Even with mortgage rates where they are today, I look at them and think to myself that they are still exceptionally low by historic standards and that there really is no need for panic. But let me explain my thinking to you. To do this, we will take a look at the impact of rising mortgage rates, not as it relates to buyers' ability to finance a home purchase, but on how it impacts their monthly payments.
Hypothetical Home Purchase
For this example, we'll use the peak sale price for a single-family home in America, which was just over $370,000 back in June of last year. And to finance this purchase, a buyer was lucky enough to lock in the lowest mortgage rate for that month at 2.96%. Assuming that they put 20% down, and are paying the U.S. average homeowners insurance premium and average property taxes a buyer closing on that home in June of last year would have a monthly payment of $1,682.
Now, what if a buyer had bought the exact same house but in February of this year? Well, the average rate for the third week of February was 4.06%—a big jump from last June—and higher mortgage rates would have increased their payment to $1,864. What does this all mean? Well, a jump of over a full percentage point means that the monthly payment is more, but only a relatively modest $182. So, even though rates have risen by almost a full percentage point, the increase in payments was, I think you'll agree, relatively nominal.
But what if rates had risen to 5%? Well, that would be a very different picture with payments increasing by a far more significant $348. Of course, this is a very simplistic way of looking at it as I have not included any other debt payments that a buyer may have, but I hope that it does demonstrate that, even though mortgage rates are certainly significantly higher than they were last summer, because we started from such a low basis, monthly payments have seen a relatively modest increase. The bottom line is that rates were never going to hold at the record lows we have seen, and we need to just accept the fact that they will continue trending higher as we move through the year but are yet at a level that suggests impending doom for the housing arena. So, where do I think that rates will be by the end of this year? Well, here is my very latest forecast for the rest of this year.
Mortgage Rates Forecast
Given all we know in respect to the Fed and the current situation in Ukraine, my model suggests a significant jump in the first quarter, but then the pace of increase slows significantly and we will end this year at a rate that is almost half a percentage point above the forecast I offered at the start of the year.
Forecasts From Various Analysts
Of course, this is the opinion of just one economist, so I thought it would be useful for you to see what others are thinking. And amazingly enough, most of us—at least for now—are still in a pretty tight range regarding our expectations for the average rate in the 4th quarter of 2022 with Fannie Mae at the low end of the spectrum and the Mortgage Bankers Association at the high end.
I honestly believe that, all things being equal, the impact of higher mortgage rates is unlikely to significantly impact the U.S. market this year and, even with rates rising, the market will remain tight in terms of supply and will continue to favor home sellers. That said, once we break above 4.5%, I would expect to see the increased cost of financing having a greater impact on not just on demand but on price growth, too.
And if you are wondering why I am so sure about this, it's simply because we saw the exact same situation in 2018 when rates rose to 4.9% and we saw a palpable pull back in sales; which dropped from an annual rate of 5.4 million to 5 million units and the pace of price growth dropped from 5.9% to 3.3%. Now, I don't see rates getting close to 5% for quite some time and therefore still expect demand to remain robust—off the all-time highs we have seen—but still solid given demographically-driven demand as well as increasing demand from buyers trying to find a new home before rates much further.
Of course, the impact of rates rising will not be felt equally across all markets. Many areas, and especially in coastal States, have seen home values skyrocket to levels that are well above the national average. Although incomes are generally higher in these markets, buyers in more expensive areas will feel more pain from higher financing costs.
And there you have it. I hope that today's chat has not only given you some additional tools to use in your day-to-day business but has also given you enough information to hopefully ease some of the worry that many of you are feeling right now. As always, if you have any questions or comments about this particular topic, please do reach out to me but, in the meantime, stay safe out there and I look forward to visiting with you all again next month.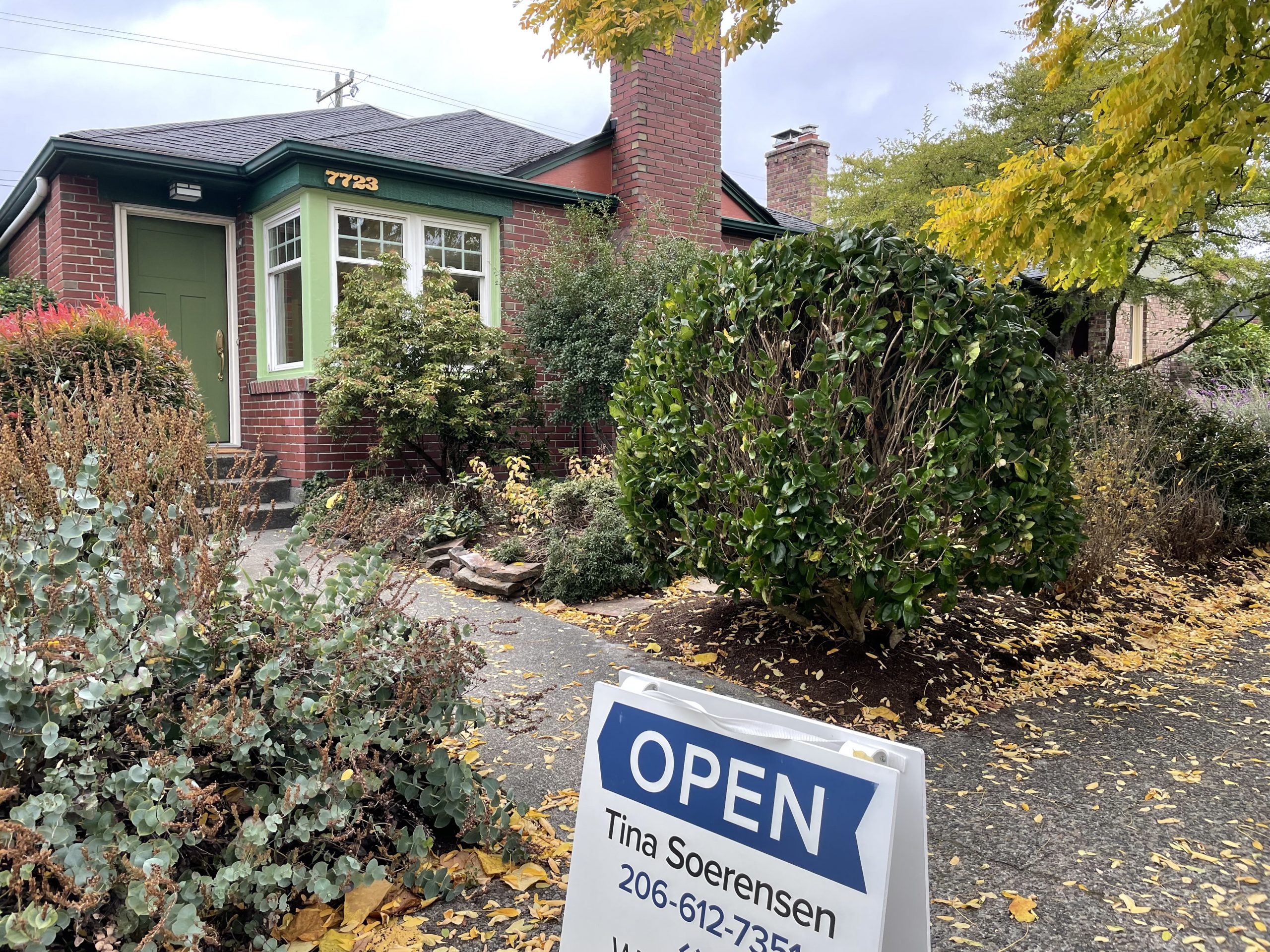 Matthew Gardner's Top 10 Predictions for 2022
1. Prices will continue to rise
There are some who believe that U.S. home prices will drop in the coming year given last year's extremely rapid pace of growth, but I disagree. I don't expect prices to fall; however, the pace of appreciation will slow significantly, rising by around 6% in 2022 as compared to 16% in 2021 (nationally). As such, agents need to be prepared to explain this new reality to their clients who have become very accustomed to prices spiraling upward. Those days are likely behind us—and it's not a bad thing!
2. Spring will be busier than expected
The work-from-home paradigm is here to stay for the foreseeable future, and this could lead to increased buyer demand. Many companies have postponed announcing their long-term work-from-home policies due to the shifting COVID-19 variants, but I believe they will soon off er more clarity to their employees. Once this happens, it will likely lead to a new pool of home buyers who want to move to more affordable markets that are further away from their workplaces. I also expect to see more buyers who are driven by the need for a home that is better equipped for long-term remote working.
3. The rise of the suburbs
For a large number of people whose employers will allow them to work from home on an ongoing basis, remote working will not be an all-or-nothing proposition. It will be a blend of working from home and the office. I believe this will lead some buyers to look for homes in areas that are relatively proximate to their office, such as the suburbs or other ex-urban markets, but away from high-density neighborhoods.
4. New construction jumps
I anticipate the cost of building homes to come down a bit this year as inflation finally starts to taper, and this should provide additional stimulus for homebuilders to start construction of more units. Material costs spiked in 2021 with lumber prices alone adding about $36,000 to the price of a new home. This year, I'm hopeful that the supply chain bottlenecks will be fixed, which should cause prices to moderate and result in a drop in building material costs.
5. Zoning issues will be addressed
I'm optimistic that discussions around zoning policies will continue to pick up steam this year. This is because many U.S. legislators now understand that one of the main ways to deal with housing affordability is to increase the supply of land for residential construction. Despite concerns that increased density will lower home values, I believe existing homeowners will actually see their homes rise in value faster because of these policies.
6. Climate change will impact where buyers live
Now that natural disasters are increasing in frequency and climate risk data is starting to become more readily available, get ready for home buyers to require information from their agents about these risks and their associated costs. Specifically, buyers will want to know about an area's flood and fire risks and how they might impact their insurance costs and/or their mortgage rate.
7. Urban markets will bounce back
While increased working from home can, and will, raise housing demand in areas farther away from city centers, it may not necessarily mean less demand for living in cities. In fact, some urban neighborhoods that were once only convenient to a subset of commuters may now be considered highly desirable and accessible to a larger set of potential home buyers. At the same time, this could be a problem for some distressed urban neighborhoods where proximity to employment centers may have been their best asset.
8. A resurgence in foreign investors
Foreign buyers have been sitting on the sidelines since the pandemic began, but they started to look again when the travel ban was lifted in November 2021. Recently, the rise of the Omicron variant has halted their buying activity, but if our borders remain open, I fully expect foreign buyer demand to rise significantly in 2022. Keep in mind, foreign buyers were still buying homes sight unseen even when they were unable to enter the country, and this will likely still be the case if borders are closed again.
9. First-time buyers will be an even bigger factor in 2022
Once remote working policies are clearer, we should see increased demand by first-time buyers who currently rent. In 2022, 4.8 million millennials will turn 30, which is the median age of first-time buyers in the U.S. An additional 9.4 million will turn 28 or 29 in the coming year. I believe this group is likely to contemplate buying sooner than expected if they can continue working from home in some capacity. Doing so would allow them to buy in outlying markets where homes are more affordable.
10. Forbearance will come to an end
Forbearance was a well-thought-out program to keep people in their homes during the height of the pandemic. Some predicted this would lead to a wave of foreclosures that would hurt the housing market, but this has not been the case. In fact, there are now fewer than 900,000 U.S. homeowners in forbearance, down from its May 2020 peak of almost 4.8 million, and this number will continue to shrink. That said, there will likely be a moderate increase in foreclosure activity in 2022, but most homeowners in this situation will sell in order to meet their financial obligations rather than have their home repossessed.